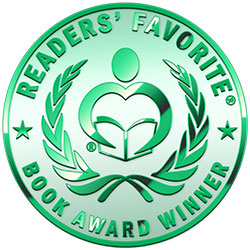 Reviewed by Jon Michael Miller for Readers' Favorite
OMG! It's Harvey Korman's Son! by Chris Korman with Ron Brewer and forewords by Carol Burnett and Peter Marshall (the title representing the constant refrain ringing in Chris's head) is an eminently readable and fascinating memoir of Chris Korman's childhood and young adulthood in the show business arena of a bygone generation. It reveals the advantages and disadvantages of being an acting legend's offspring and of the ups and downs of stage and screen. There is virtually no star left unnamed in this autobiography, for as Chris Korman tells it, his father rubbed shoulders with every performer from Carol Burnett and Tim Conway to Whoopi Goldberg and Vin Scully. Chris experienced the heyday of television, film, and even Broadway, firsthand.

Chris Korman confesses that he and his co-writer Ron Brewer are merely "milking" all these celebrity names and anecdotes to introduce the reader to a much more important story. Chris was born with a learning disability (LD), a hyaline membrane condition that can lead to methemoglobinemia disease. The main theme of the book highlights Chris's trials and victories as he negotiated his way through the advantages and disadvantages of growing up in an often chaotic though loving world. Chris and Ron feature his education through a series of programs helping such kids to "compensate, endure, persevere and succeed." We witness Chris's first public speaking presentation with his dad at his school's celebrity golf tournament. We also delight in his several acting gigs, his minimum wage jobs, and. his marriage and fatherhood. We are saddened at the death of his father, as well as wish him well in his current business venture. Through the enduring love and nurturing of his parents and often their famous friends, we see that with the proper education and empathy, kids like Chris have a real chance of a happy and productive life. OMG! It's Harvey Korman's Son! is not only a picture of celebrity but a moving portrait of hope.