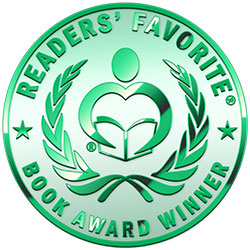 Reviewed by Susan Sewell for Readers' Favorite
When a virus spreads throughout the country, the people infected become mindless man-eating creatures seeking fresh blood, and a preteen boy must fight them to protect those he loves in the action-packed horror story Outbreak (The Dark Days Series Book 1) by Christopher Cole. When a viral outbreak takes the world by storm and the quarantine area can no longer contain its flesh-eating inmates, Sonny, his parents, and their friend Brad and his daughters Ashley and Carrie stay at Fort Drum for protection. After an invasion, the military decides to move to the larger and more secure location of Fort Denver. Flying the children out first, the adults plan on joining them when the carriers return for them. Unfortunately, soon after Sonny, Ashley, and Carrie arrive at Fort Denver, a large group of zombies invades and overtakes the fort, leaving the three children to survive on their own. Determined to protect the girls, Sonny seeks a safe spot for them to stay until his parents arrive. But if the highly guarded and defended fort can be defeated, what are the chances his parents are still alive? With nothing but their wits and courage, can Sonny, Ashley, and Carrie survive in a world full of zombies?

Filled with breathtaking action and flesh-eating creatures, Outbreak (The Dark Days Series Book 1) by Christopher Cole is a spine-tingling zombie apocalypse novel that is unforgettable! The story exemplifies the extraordinary and admirable qualities that catastrophic events bring out in people. I was impressed with Sonny's portrayal, showing how exceptional people have the innate ability to meet tragic circumstances with stoicism and courage, no matter their age. They are the leaders and heroes in extreme situations, and Sonny's character embodies these traits as a guardian and warrior. As the initial book of an exciting new sci-fi horror series, it is sure to thrill fans of zombie fiction. Skillfully written, it is a stunning page-turner with thrilling, action-packed scenes and engaging characters that will delight those who are fans of the televisions series, The Walking Dead. Because graphic violence and explicit language are laced throughout the story, the book is more suitable for readers who are not disturbed by blood, guts, gore, and cursing.