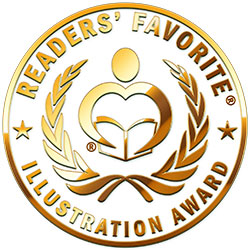 Reviewed by Deborah Lloyd for Readers' Favorite
Samantha is a spunky Pekingese puppy who loves to play with her blue ball. However, she frequently cannot find the blue ball. The children's book, Peke-A-Boo! Find the Ball That's Blue, written by Wendy Zambrana and illustrated by Anne Zimanski, is a delightful participatory book. The child to whom the book is being read is asked to find the blue ball throughout one day in Samantha's life. On the first pages, the child is shown that the ball is blue with two white stripes and is told it frequently seems to vanish. When Samantha wakes up one morning, she cannot find her blue ball. She loses it throughout the day, both inside the house and in the yard.

One of the outstanding features of this children's book is the engagement of the child in the storyline. It will certainly be a fun experience for young children. Another feature is the richly detailed illustrations, making it more difficult for a child to spot the ball. Although the book is written for young children, the drawings will be enchanting to a child for several more years. Additionally, there are several areas where parents can encourage further conversations. For example, in Samantha's dream titled The Adventures of Samantha and Her Blue Ball, parents can talk to children about dreams and how these may connect to real-life experiences. Author Wendy Zambrana and illustrator Anne Zimanski have crafted a beautiful children's book in Peke-A-Boo! Find the Ball That's Blue. A wonderful addition to any child's library!