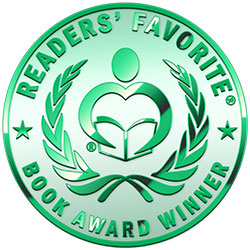 Reviewed by Mamta Madhavan for Readers' Favorite
Poseidon's Storm Blaster (The Legend of Pineapple Cove #1) by Marina J. Bowman is a fantastical adventure story that will take young readers to Pineapple Cove, a town of secrets, monsters, and magic. It was on an island in the middle of the sea, a place where kids loved to explore and have adventures. The book begins with Kai collecting clams on the beach. He did not like it because it was hard work. Kai was envious of the school kids who were having fun as they darted across the beach, joking and kicking up the sand. He saw them pointing to Delphi and laughing. Delphi was different and her only family was her adoptive Aunt Cora. They heard the bell clanging three times from the town square. They ran to the town square where the mayor was reading out a message on the stage in front of the town hall. It was a message delivered by Carl from one of the ships at sea and it spoke about a giant monster that attacked their ship. Everyone was scared because all their houses were on the water. Would Kai and Delphi be able to help and save their town from the sea monster?

This story is about friendship, kindness, bravery, team work, and adventure. Children will love reading about the hurdles and challenges Delphi and Kai encounter while they go in search of the Storm Blaster, which is the only thing that can help them save Pineapple Cove. The illustrations by Nathan Moncao are colorful and lively, and they make the story even more appealing and captivating to young readers. The nautical theme, the adventures, and the whimsical narration make it an exciting story and I am sure that, like me, young readers are eagerly waiting for the next volume. All the characters are well portrayed and both Kai and Delphi are endearing children who convey good messages to readers through their conduct and behavior. It is a fun read that will encourage children to explore. The hidden pineapple game in the story is a bonus and makes the book interactive and interesting.