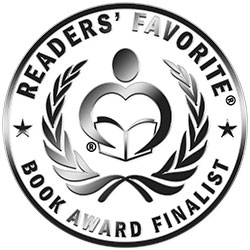 Reviewed by Diana Lopez for Readers' Favorite
Amora is a princess who can have anything she wants, yet she is not happy. She has doubts that she cannot resolve, such as whether she is pretty enough. It seems a simple question. However, by asking several people, she gets different answers about beauty, but these are unhelpful. Nothing they comment on seems to be enough until God gives her the right answer. Princess Amora Discovers What True Beauty is All About teaches young girls to grow up with self-confidence and gives them advice from the Bible. This story will encourage girls to accept that they look perfect as they are, without judging or comparing themselves. A. C. Babbitt teaches a life lesson, which will help young readers grow up feeling secure. Girls will feel loved and understand how important it is to know themselves.

It is important to talk to girls about beauty so that they grow up with a healthy attitude toward themselves and others. We live in times that define beauty in a specific and superficial manner, but true beauty goes far beyond appearances and girls need to understand this. Confidence comes from within and is the most important pillar of attraction. I liked Princess Amora Discovers What True Beauty is All About because it is a simple story, but with a useful lesson on a social and personal level. The idea is reinforced by the passages from the Bible that are introduced at the end. A. C. Babbitt teaches us to look into our hearts, seek harmony with God, and feel loved.