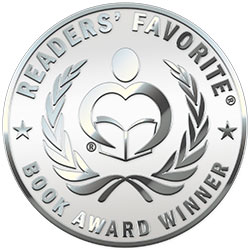 Reviewed by Emily Hegner for Readers' Favorite
Project Renaissance: White Wings by Brian Gates is a thrilling novel that quickly draws you in with its unique plot. Detective Booker is thrown into a chaotic bank robbery but it soon becomes apparent that this is no average bank robbery in Cleveland, Ohio and that there are greater forces in play. AI technology, corruption, and kidnapping are all major factors in a larger conspiracy. Brian Gates does a wonderful job of connecting all these major plot points while keeping the reader engaged. Detective Booker's need to locate his family is what ultimately drives this rich and well-thought-out plot.

Detective Booker is a wonderfully crafted character that questions the world around him and desperately searches for "the truth". Booker's partner Sam is a wonderful supporting character that plays off Booker well. The relationship between the two is that of a long-time partnership and Brian Gates does a superb job relaying this to the reader. Booker's psychedelic dreams will have the reader questioning what is real and what is simply happening inside Booker's head. If you are a fan of thrillers, you will relish Project Renaissance: White Wings. I have not read many thrillers but this book may change that. It has so many different components that it can appeal to just about any reader and that is what I truly loved about this book. The writing style is notable and it makes the book feel individualistic. Its quick pace and witty dialogue are just a few of the reasons that I thoroughly enjoyed it and I eagerly await the next in the series.