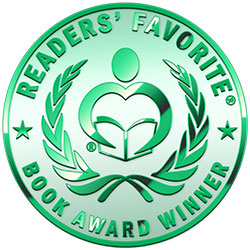 Reviewed by Mamta Madhavan for Readers' Favorite
Queen Vernita's Visitors by Dawn Menge is a charming story of Queen Vernita of the majestic world called Oceaneer. She lived in a beautiful castle that was covered with ivy and roses. She misses her friends from the land of Quails. The Queen invites 12 special friends during each month of the year. The Queen has activities chalked out for the days of the week to do with each of them. The book teaches kids a lot of new concepts and the repetition helps them to remember the days of the week. It is an educational book that is helpful for parents, teachers and educators to teach children the months, weeks and seasons through Queen Vernita's whimsical adventures.

The story is refreshing and the plot is original. The colorful illustrations complement the story beautifully and give the story and scenes movement and life. It is a perfect book for read aloud sessions in school libraries and classrooms. Parents and grandparents can also use this as a bedtime story book. New ideas are taught to children through the story. Children's books with a concept are the best way to teach them. Seasons, months and days of the week are taught cleverly through the story. Queen Vernita and her friends will entertain young readers till the very end with their exciting schedule. Let's all join the Queen and her friends in their wonderful adventure.