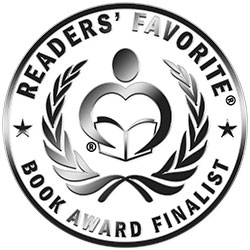 Reviewed by Maria Beltran for Readers' Favorite
In J.A. Schneider's Razor Sharp (Embryo: A Raney & Levine Thriller Book 6), a cunning serial killer is on a rampage. His latest victim is Kimmie, a young woman who is having problems with her boyfriend Jared. They are both seeing a psychiatrist. All of the victims are attacked with a sharp razor, their faces mutilated, and until this one, they were all men - one transgender, one transvestite, and a gay hustler. The killer is a Jack the Ripper copycat. When the psychiatrist refuses to answer questions from the police, invoking the client-doctor confidentiality clause, celebrated physicians Jill Raney and David Levine are called in by the police. The two were involved in detective work in the past. Before the killer mutilates another victim again, can they catch him?

Razor Sharp opens with the ruthless murder of a young vulnerable woman and this surely gets the reader's undivided attention immediately. Especially because J.A. Schneider narrates the horrific murder from the perspective of the killer. The first chapter is shockingly descriptive and it sets the tone and pace of the novel. And as we follow the unexpected twists and turns of the story, we are sucked into the sick mind of a serial killer who wants to be Jack the Ripper incarnate. Only this time, his victims are men with gay tendencies. Jill and David's Sherlock Holmes–like characters are quite appealing, aided by the extraordinary talent of their three-year-old son, Jesse. This book will keep your reading lights burning well into the wee hours of the morning and you will certainly not be disappointed!