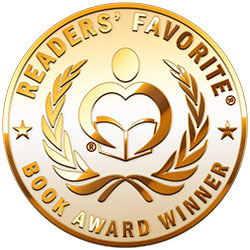 Reviewed by Ruffina Oserio for Readers' Favorite
They once dated as college freshmen, lost contact with each other, and recently reconnected via email before losing each other again through a tragedy. Now they have another chance to love each other, but a lot has changed since then. How will they handle this opportunity when they have memories of their old selves and the bodies of the young people they once were? Repeat: A Love Story for the Ages by A.J. Kohler is a paranormal romance, a story about an unusual second chance at love.

Paul Grainger has just lost one of his best friends, Angelina, a woman he once dated while in college and he loses her the same day he loses his wife. He is emotionally drained when he sets out to scatter his wife's ashes. He wakes up in the plane to discover he's rejuvenated. He is a young man going to Hawaii to start his freshman year in school. The curious thing is that he has lost his old age but not his memories. Just as he has secretly desired, Angelina turns up also, a young beautiful woman with all her old age memories. How can they love each other and move into a future they remember so well?

Repeat: A Love Story for the Ages is a story that stands out in its originality in plot and concept. The idea of a second chance is common in mainstream romance, but I haven't read one where characters cease to be old, restart where they once were, many years back, and without losing their memories — sounds like time travel, but it isn't quite like that. It's like people walking into a future they already know. How this singular experience affects their thoughts, emotions, and sense of love is the heart of the conflict that moves this story. The characters are superb; both Paul and Angelina have lived with regrets at not seizing the opportunity after their brief romance as freshmen; both of them have had difficulties in marriage; and after her murder, Angelina makes the choice for both of them to return where they started.

The narrative is done in an arresting voice and in a prose that is crisp and exciting. A.J. Kohler explores the emotional depth of the characters with unusual skill. The story has powerful psychological hints, carried forward through the suspense. The author has the gift of sustaining the attention of the reader, each scene introducing a new level of conflict, each page building up steadily to the delightful climax. This is a very interesting, entertaining, and spellbinding novel. This is one of those stories you finish reading and feel as though you have just awakened from a delightful dream.