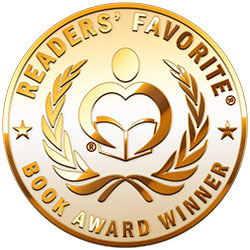 Reviewed by Tammy Ruggles for Readers' Favorite
Rescue Matters by C.J. English is a wonderfully inspiring book about saving lives and redeeming souls. It takes a big heart and great commitment to rescue four thousand dogs in four years, and sacrifices were made, as North Dakota deputy Keith Benning can attest. It started for him with a starving dog named Grace and grew from there. Through a broken marriage, losing a fellow officer, and near-death, lives of dogs were spared. The numbers boggle the mind. Seventy rescue dogs in his garage monthly, but thanks to his efforts and those of his small staff of volunteers, thousands of dogs have been saved, and thousands more will be saved in the future. Rescuing animals is a calling, and this book demonstrates that to the fullest. You'll be moved and inspired to take action yourself, thereby showing mercy and kindness toward helpless creatures in need.

C.J. English presents true rescue stories and uses a personal touch in her writing that will move you to tears and motivation. In this work of nonfiction that reads like a well-plotted drama, you'll hear about Gypsy, Chance, Smokey, etc., and Turtle Mountain Animal Rescue. I like the energy and heart of this book and the attitude "I'm all for thoughts and prayers, but I'm more for policy and change." You'll read about the challenges animal rescuers face, understand more about animal overpopulation, and will come away wanting to do more, prompting you to realize that you don't have to wait around for someone else to make some changes--you can do something yourself. I appreciate the honesty that the book offers, but trigger warnings may apply for the maltreatment of animals. The accompanying images add so much character to the overall story. The writing is dramatic, gritty, and heartbreaking, but not overly done, in just the right amount and places because real-life rescues don't need a lot of dressing up; they speak for themselves. If you love stories of compassion and commitment, Rescue Matters by C.J. English is a must-read and would make an excellent movie.