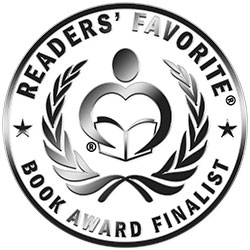 Reviewed by Deborah Lloyd for Readers' Favorite
The journey of mind/emotional, physical and spiritual healing comes in many forms, and each person has his/her own unique path to finding wholeness. Author Johnson Chong shares his healing story in his memoir Sage Sapien: From Karma to Dharma. Chong has detailed his amazing journey in an authentic voice, including many moments of anger and rejection and then finding his way to self-acceptance and realization of unconditional love. Being a child of Chinese immigrant parents and growing up in the hectic surroundings of New York City provided an interesting blend of cultural, belief and family systems. Add in the fact that he realized at a young age that he was gay and felt drawn to acting only made the situation more complex. But he found the courage to face life challenges head-on, immersing himself in yoga and other healing modalities and eventually transforming his life.

Anyone who faces challenging life situations but is committed to finding healing will benefit greatly from this book. By sharing his experiences, perceived by Chong to be "successful" or "a failure" at the time, the author creates a realistic portrayal of a healing path. Learning life lessons is not a straightforward road and often has detours and wrong turns along the way. Within the telling of his story, Chong includes spiritual gems for the reader. A good barometer for a solid spiritual book is this: you can reread it over and over and find new gems each time. Sage Sapien: From Karma to Dharma by Johnson Chong is this kind of book – it is to be savored and reread!