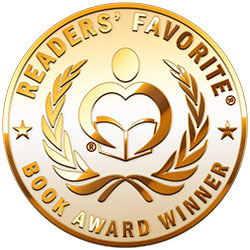 Reviewed by Kristine Zimmerman for Readers' Favorite
Sammy the Seahorse: Is He a Horse or Is He a Fish? by Martha and Ann Driscoll is a colorful informational picture book. The Syngnathidae family of fish includes leafy sea dragons, pipefish, and sea horses. Sammy is a common seahorse who lives in a coral reef. Along with Sammy, we are introduced to multiple residents of his warm-water coral reef. Sammy is not your typical fish; he has several unique features like instead of swimming horizontally he swims vertically. Many other unusual aspects of seahorses are discussed, from their tails to the fact that males incubate the eggs. Included at the end of the book are things kids can do to help protect endangered seahorses.

Martha and Ann Driscoll have written a fascinating book chock full of interesting facts about seahorses. Even as an adult I learned some things such as every seahorse's coronet (the spines on top of their heads) is unique like a snowflake. I was immediately immersed in Sammy's undersea world and loved learning about all the many kinds of fish included in the Syngnathidae family. Sammy the Seahorse is a perfect introduction for kids just starting to write reports. The illustrations by Susan Andra Lion are outstanding and detailed. Kids will spend hours looking at all the different sea creatures and seahorses. As a bonus, there are hidden pictures on several pages. Sammy the Seahorse is an outstanding educational book that will delight all lovers of the ocean.