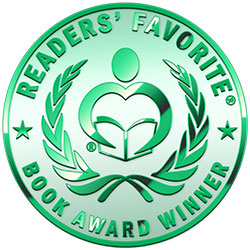 Reviewed by Ray Simmons for Readers' Favorite
I really enjoyed Seeds: The Journey Begins by Cary Allen Stone. It has been a long time since I have read a good, straightforward science fiction novel. Many of the novels written these days seem to have a certain style, like cyberpunk, for instance, or the writer piles on the complexity for the sake of being complex, instead of for any real, structural purpose. Seeds: The Journey Begins is the type of science fiction story which made me first became enthralled by the genre. The plot concerns big problems which must be solved for the sake of all humanity. Scientists are the heroes because only scientists can solve these problems. Seeds points to a future where humans get a chance to start over. They can only take advantage of this chance if they work together and give it their very best. There is a real message here. It is more than an inconvenient problem when you have ruined your home planet.

I like the characters in Seeds. They are mostly the smart, heroic, problem solving types that Robert Heinlein made so popular in the '60s. They are scientists and engineers that can get things done, but they can also be childish and petty enough to stand in the way of progress. There are a lot of characters in Seeds and Cary Allen Stone conveys very well that feeling of a lot of people working on a huge problem. Seeds is around two hundred and forty pages long, but it reads much quicker than that because of the many stories inside the main story. I like the plot. It is a classic. It is something that we may very well end up having to do if we can't learn to be more responsible stewards of Planet Earth.