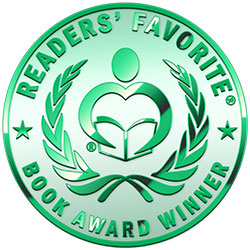 Reviewed by K.C. Finn for Readers' Favorite
Seed: Judgment is a work of fiction in the science fiction, fantasy, and Christian sub-genres, and was penned by author Joshua David. In this opening book to a continuing series, we find ourselves in a desolate world that has been torn apart by a war with a cosmic demon. We meet protagonist Sal, who mans one of the final outposts left on Earth where few survivors remain, and embark with him on a covert mission to find a special target in the wasteland. Believing deeply that his target holds the spirit to rid his world of darkness, Sal begins an epic quest against the conquerors to see if the prophecy holds true.

Author Joshua David has crafted a truly epic tale that lives up to its grand opening and sensational concept. From the off, the worldbuilding is convincing, atmospheric, and immersive, an essential for any fantasy setting. The post-apocalyptic land we find ourselves in seems hopeless, which makes it all the more exciting when little rays of light begin to shine through the darkness. It is a truly emotional journey, one empowered all the more by its Christian themes, and one which makes us root for the characters despite the odds stacked against them. Sal is a well-developed protagonist with a clear family history, legacy, and something to prove to the world. I really enjoyed his battle against the alien oppressors, and what it represents in the wider themes. Overall, I would certainly recommend Seed: Judgment to fans of science fiction and dystopian fantasy everywhere.