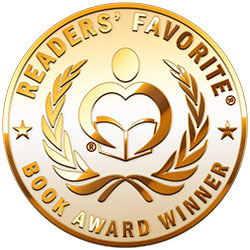 Reviewed by Lisa McCombs for Readers' Favorite
"On the day Jennifer Green was born, a pile of stones was placed alongside her scale of life." The Keeper of the Scales was glad to see into Jennifer's future: married to Drew Bishop, mother of Brooke. The Bishops were destined to lead a happy, fulfilling life. Unfortunately a similar prognosis was not possible for Tom Coggan. His scale was not balanced; instead, it came crashing down around Jennifer Bishop, dislodging a happy balance that she desperately tried to maintain with a travelling husband and a young child at home. Words could not soothe the pain that Drew and Brooke would face that fateful day Jennifer did not return home from the drug store. Their lives turned a ghastly corner that even the Keeper of the Scales could not control. When Drew is forced to sell his home and relocate miles away to Memory House, he finally sees that his daughter might survive her devastating loss and he could possibly find the hope that his heart would also be repaired.

Silver Threads: Memory House Series Book Five by award winning author Bette Lee Crosby is a fast paced romance of an unusual breed. Although the story line is contemporary, there lies a constant reference to an almost supernatural superior being in control of the characters' destinies. Crosby flawlessly merges two themes in this fifth book of her Memory House series. As the Keeper of the Scales's presence is apparent, this element of fantasy does not interrupt the beauty of a solid love story, sure to stay with you beyond the last page.