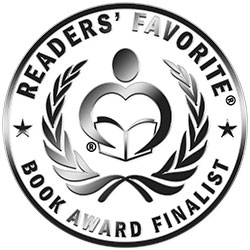 Reviewed by Tracy A. Fischer for Readers' Favorite
In a great new work of supernatural fiction by author Linda Poitevin, Sins of the Lost, one of the books in the fantastic Grigori Legacy series, readers will be treated to the continuing story of homicide detective Alexandra "Alex" Jarvis. In a literal fight between good and evil, Alex finds herself pitted against the powers of Lucifer and his Nephilim army. Alex is desperate in her battle to save humanity, but when Lucifer kidnaps her niece as vengeance for the recent deaths of some of his Nephilim children, her desperation rises to a level she's not sure she can overcome. Heaven is demanding that Seth be returned to them, also something Alex isn't sure she has the ability to deliver on. Will Alex and humanity prevail this time, or will Lucifer have the final destruction he aims for? You'll need to read this great book to find out!

I so enjoyed Sins of the Lost. Author Linda Poitevin has done a fantastic job in continuing the story of characters that readers have connected with and care about, and her writing is so exciting that it leaves one breathless at times. Readers will find themselves up much later than they ever anticipated, when reading 'just one more chapter' will lead to finishing this whole book in one night. It's just so good you won't want to put it down! I highly recommend Sins of the Lost to any reader who enjoys supernatural fiction, or to anyone who is looking for a great read of fiction in general, and I will certainly look forward to reading more from the very talented author, Linda Poitevin, as soon as I possibly can!