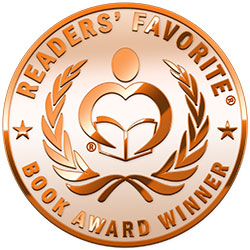 Reviewed by Joseph C. Posner for Readers' Favorite
Tragedy has many layers. In this gripping thriller by Therese Heckenkamp, the reader is thrust into the tragedy experienced by Mae after the loss of her daughter, Melody. Compounding Mae's trauma is the suspenseful chain of events in Sleep Deprived. Mae encounters a child kidnapper named John, who coerces her into looking after a snatched baby girl. Mae dramatically escapes with the baby - whom she cares for, but the event equally rubs salt in the fresh wounds of her own loss - only to find herself becoming a primary criminal suspect, and vilified by the community. Can Mae be rescued not only from her physical circumstances but also from her mental agony?

Therese Heckenkamp possesses a consummate writing style. In Sleep Deprived, not only does the narrative unfold in a captivating manner, but the reader also appreciates the thoughtfulness with which it has been written. It is said that there are not many things more devoted than a mother's heart, and Heckenkamp articulates this with considerate subtlety. The reader is confronted with the immediate reckoning that, despite the dramatic plot, the far more important factor to be conveyed is the tenacity of Mae's heart and the plethora of emotions that any mother can experience – having lost a child or not. The allegorical and real necessity of rest is skillfully interwoven as a reminder to heed God's wisdom and accept the support of those He has placed in our lives, lest we find ourselves capitulating to layers of tragedy. An outstanding novel.