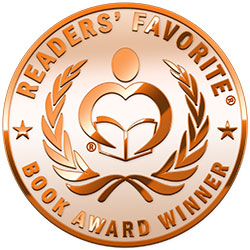 Reviewed by Jack Magnus for Readers' Favorite
Small Moments: A Child's Memories of the Civil Rights Movement is a young adult, coming of age creative memoir written by Mary M. Barrow. The family's move from Chattanooga, Tennessee, to Trenton, New Jersey, was made in two separate stages. The twins, Michael, Amelia's husband, Peter, and Mary's parents were in the family car for the long trip up north. Mary and her younger brother, Chuck, traveled by train with Amelia. It was a long journey made longer by the fact that they were unable to use the sleeping car that had been purchased by Mary's father, because Amelia was an African American. She sat up during the two-day ride and nestled a child on either side of her as they slept. Mary and Chuck would not have been anywhere else, except for home, and especially not in the car where Michael would be getting punished again. Amelia was comfort and love and strength; she was their world.

Mary M. Barrow's creative memoir for young adults, Small Moments: A Child's Memories of the Civil Rights Movement, is a profound and memorable coming of age story set in the late 1950s and 1960s. Mary sees the Civil Rights Movement in a markedly different way than her racist father or even her more progressive mother does, and she shares that vision with the reader in this oh so moving tribute to the woman who became a mother, mentor and guardian. I loved reading Barrow's collection of memories, especially those concerning the summer on Block Island: Mary's turn to go out into the deep water and learn to master the waves with her mother, and the blackberry hunt with Amelia. Even more poignant were the passages detailing those times spent listening to Amelia as she shared her past memories with her two young charges. As I finished, I felt as if I had gotten to know a very special woman indeed, and I'm privileged to have done so. Small Moments: A Child's Memories of the Civil Rights Movement is most highly recommended.