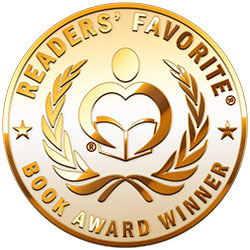 Reviewed by Lesley Jones for Readers' Favorite
In Sophie Washington: My BFF by Tonya Duncan Ellis, Sophie and Chloe have been best friends since they started school and Sophie always imagined that would never change. Although they are very different and have different interests, Sophie is happy just to be friends with Chloe. But an innocent picture taken in front of the Killer Whale ride would question everything Sophie believed about her best friend. Sophie doesn't understand why she is no longer included in the fun and wants nothing more than to have her friend back. When Chloe asks Sophie to take the blame for cheating in a poetry assignment, Sophie agrees. Now Sophie has to deal with the consequences of her lies. Will she and Chloe ever become friends again, or will Sophie learn an important life lesson about friendship?

Sophie Washington: My BFF by Tonya Duncan Ellis is a very well written book with many powerful messages subtly threaded throughout. I loved Sophie's character; she seemed to be a very intelligent child who always tried to give her friends the benefit of the doubt. The characters are varied and authentic to the age group, each with strengths and weaknesses which helped support the main message of the book. The dialogue between the young siblings and school children is very authentic, realistic and really comical at times. The story covers some important moral subjects such as honesty, kindness, and self-confidence. I thought the story also tackled the subject of isolating others and the hugely important topic of social media bullying very well. There are so many areas of conversation that parents and teachers can have with children as they read this book together which would inspire children to be proud of their strengths. I think any child reading this book would gain the confidence to be themselves and not feel pressured to follow the crowd.