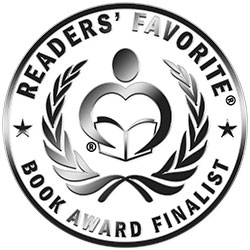 Reviewed by Pikasho Deka for Readers' Favorite
Soul: A Robot with Heart is a sci-fi adventure story by Viki de Lieme. Soul is a thirteen-year-old robot living in the iron country of Roboland with his M.O.M. and D.A.D. Roboland is full of robots who do everything perfectly, leaving no room for feelings or mistakes. But for some reason, Soul's operating system is built differently. Unlike other robots, he feels things, likes to wash his stainless steel hands with soap and water, and reads books. One day, while hovering home from RoboSchool, Soul stumbles upon a fluffy puppy that turns his worldview upside down. He names her Nova, and now he must find a way to reveal her to his parents. How will they react? Will Soul be able to bring back feelings for everyone in Roboland?

A heartwarming tale full of humor and drama, Soul is a short story for kids and adults alike. Viki de Lieme gives a poignant social commentary on the relentless pursuit of material possessions and success that sometimes take the joy and feelings out of people's lives, those same feelings that make them human and differentiate us from being just mindless and efficient robots. The story is narrated through the perspective of Soul, a young robot who always felt different from his people and, eventually, works his way to change the world. I enjoyed Soul's relationship dynamics with his parents and Nova, who is adorable. So grab a copy and treat yourselves to a fun-filled sci-fi adventure tale!