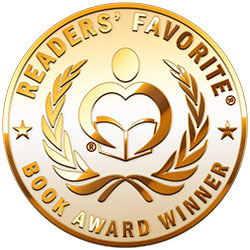 Reviewed by Trudi LoPreto for Readers' Favorite
Sprinkles of Suspicion centers around Emory who loves to make cupcakes and eventually wants to open her own bakery. Until she can afford to do that, she helps out her sister's catering business by supplying the cupcakes and cakes. Emory thinks she is a happily married woman until she realizes her husband has been unfaithful with her best friend, Tori. When Tori is found murdered, Emory becomes the number one suspect. The police are sure she is the killer and since they are not going to look for any other suspects, Emory takes it upon herself to find out who really killed Tori. Her whole life seems to be going in a bad direction as she investigates. There are strange encounters that she does not remember plus there are break-ins, and friends being different than she thought...

Sprinkles of Suspicion (Cupcake Catering Mystery Series Book 1) is about a murder, a cupcake caterer, a best friend, and a husband all rolled into one enjoyable reading experience. I found Sprinkles of Suspicion a light and quick read that I really enjoyed. You will have to read this book yourself to put all of the pieces together. Author Kim Davis created characters that are real and likable, at least most of them. Emory makes a great heroine and it was impossible not to hope for her innocence to be proven. If you love cozy mysteries, murder stories, and a great plot, then Sprinkles of Suspicion is a must-read.