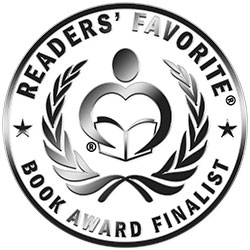 Reviewed by Lia Simitsiadou for Readers' Favorite
Stealing Fire by Susan Sloate is the captivating narration of a unique love story, set in Los Angeles and New York in the '80s. It will appeal to all romantic hearts and will even manage to put a smile on the face of the cynics. It seems as fate itself takes action as Beau Kellogg and Amanda Harary, a most unlikely couple considering their sizable age difference but both with a burning passion for music and Broadway, are brought together in a ardent, all-consuming love affair. Their union will bring each one face-to-face with their personal issues and insecurities but will also cause hidden dreams and inspirations to emerge. As the plot seamlessly unfolds with Beau and Amanda trying to grasp what is happening to them, all the reader can do is read on breathlessly......what will become of the two lovers?

Stealing Fire is the rendition of a love worthy of standing among all those fated lovers worldwide - fictional or not. Beau and Amanda, Rhett and Scarlett, Father Ralph and little Maggie, Cleopatra and Anthony, Napoleon and Josephine...Susan Sloate very smoothly and artfully weaves in the story of Beau and Amanda with historical facts of Broadway and the atmosphere of the '80s, in a fast-paced, engaging but also realistic plot that does not tire but enthralls, allures and keeps the reader alert. It is definitely a must-read for avid enthusiasts of romantic literature, one that will leave an indelible mark in your heart and soul. In my humble opinion, if it were ever made into a movie, it would make a huge box-office hit!