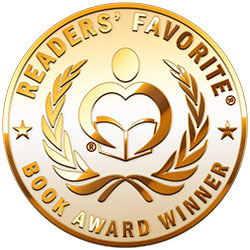 Reviewed by Deborah Lloyd for Readers' Favorite
Cara's life seemed to be in a shambles. She and Todd had just divorced, and soon her only child, 18-year-old Winnie, would be leaving to start her freshman year at UCLA. Although it was only a few hours away from Cara's San Diego home, she knew she would miss her sweet daughter. While Cara found some enjoyment in her job at the Posh Pooch, a local store with pet food and other items, it was definitely not the job of her dreams. Llewellyn, her beloved Cardigan corgi, provided her with companionship and joy, while her longtime friend, Lena, pushed her to move forward in her life. In this romantic comedy, Stray Magic: A Fairy Tale for Dog Lovers, author Jackie Bouchard sprinkles some magic dust into Cara's stagnant existence. The appearance of Cara's fairy godfather, Vincent C. Puddlejumper, is both startling and exciting. Cara might not have believed it really happened until Winnie met him too. He promised that she could find her true love – but she had to believe.

Stray Magic: A Fairy Tale for Dog Lovers is simply delicious and charming. While there are numerous references that perhaps only authentic dog lovers will appreciate, the reader does not have to be a dog lover to enjoy this magical tale. The author is a highly skilled writer and the plot moves swiftly along. Each character is well described, and it is easy to understand the unique personality of each one. Jackie Bouchard has presented a beautiful and fascinating novel in Stray Magic, filled with realistic people, four-legged, furry friends, and otherworldly magical guests who have their own personal issues. What a fun and enchanting read!