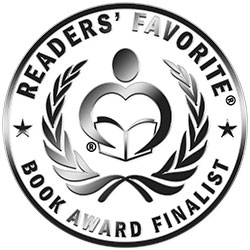 Reviewed by Romuald Dzemo for Readers' Favorite
In Stronger by Suzanne Jenkins, Karen Pruitt is smart, beautiful, and fit. She comes to New York with her friends for a long weekend holiday organized by the airlines she had worked for. And then she meets Michael Calder, an FBI Special agent, who instantly falls for her, a bachelor twice her age. The encounter transforms Michael and everyone can see it. But then when Michael's team puts a gangster in jail, everyone connected to him is put in grave danger, including Karen. And can Karen love the man whose work puts her life at risk?

Stronger by Suzanne Jenkins melds crime and romance, introducing very sophisticated characters and a conflict that infuses the narrative with the tension readers want to follow. We encounter characters that are rock solid, deeply explored, and the embodiment of two distinct cultures. Michael is not the outgoing, easy to be with kind of guy, but the effect that Karen has on him is almost magical and readers become intrigued, longing to discover what happens after that.

Suzanne Jenkins writes in a style that is friendly, with a voice that is compelling, and in prose that is crisp and delightful, merging exciting dialogues with intense drama and vivid descriptions to create scenes that are as absorbing as they are focused. Stronger is emotionally charged and features situations that are real and believable. I felt as though I was part of the décor in most scenes. The narrative is fast paced, cunningly plotted, and conflict driven. A real delight, absorbing and hard to put down!