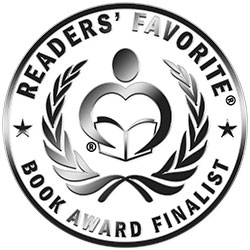 Reviewed by Amy Louise Hill for Readers' Favorite
The Day That You Choose, written and illustrated by Miss Bosco, is an educational book for young children. The story is told by a cute giraffe who explains how to deal with the many emotions a child can experience. This book teaches different techniques your child can use to combat any emotions they may be feeling. The Day That You Choose will be extremely useful and I recommend this book to any parent who wishes to prepare their child for this stage in their life. Pick up a copy today to make a change for the better.

"Wow" is the first thing I said to myself when I began reading this amazing book. Miss Bosco has packed The Day That You Choose with numerous helpful insights into the emotions children go through, and how they can deal with them. This is by far one of the best books I've had the pleasure to read. It is so informative and well-written, and I just know children will be able to use the coping methods easily. Although this book is aimed at children, I feel parents/guardians will be able to benefit from it also. Miss Bosco has chosen rhyme to tell her story and it works perfectly in helping the reader remember what they have just read. The illustrations are adorable, professional, and detailed. I enjoyed this book so much and I will certainly be reading it again. I hope Miss Bosco continues to write more books like this one.