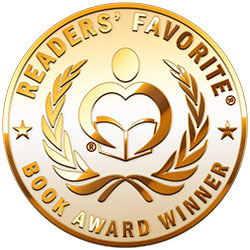 Reviewed by K.C. Finn for Readers' Favorite
The Dear Wife is a work of serious and compelling women's drama fiction which was written for adults and penned by author Jennifer Peel. The third novel in the More Than a Wife Series, this rollercoaster tale takes readers through the full gamut of human emotions as we follow the turbulent and tragic life of protagonist Avery Decker. For a while on the outside, Avery looked like the perfect wife and picture of health, but since the loss of her daughter, life has been a constant struggle. As Avery battles her own grief, fears creep in about the dangerous addiction that her husband James has developed in response to his own high emotions. What results is a deeply emotive and often shocking interpersonal drama as they struggle to recover their relationship.

On opening, I'd like to say that the content of the novel is only suitable for readers who can access sensitive subject matters, especially with regard to child death. From here, author Jennifer Peel sets herself an incredible task – that of accurately portraying the incredible strength that a mother needs to lift herself up and continue life after such incredible tragedy – and she achieves it on every page of this raw and gripping drama. Readers who love family drama and difficult relationships will certainly get their fill as Avery tries to deal with James's out of control behavior, but there are moments of strength and solidarity amid the darkness as Avery turns to other amazing women to help her out. Overall, The Dear Wife is an unmissable drama for women's fiction readers everywhere.