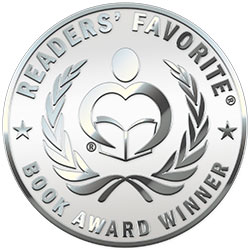 Reviewed by Risah Salazar for Readers' Favorite
Hollis Timewire turns sixteen and this can only mean one thing -- The Test. It's a rite of passage, allowing the young generation to graduate and become part of The Society. The Society does not allow disobedience, nor any other kind of emotion. The citizens need to keep their feelings at bay, or they will be punished. The Test determines if one is either fit or diseased with the biomarker. Messed up with bad blood and in need of cleansing, that's how The Society describes The Diseased Ones. Only one in ten million has the biomarker, so Hollis does not need to worry, right? Wrong.

When her special ability is revealed, she loses everything and is forced to live with the rest of the Diseased Ones -- the people she has been taught to hate all her life. As the fine line between truth and white lies blurs, she finds a new home and learns to control her ability. But when push comes to shove, will Hollis choose her new-found family or will she sacrifice them and her ability to be part of The Society again?

Danielle Harrington's The Diseased Ones is the first installment in The Hollis Timewire series. This YA dystopian tale is as compelling as it is fast-paced. Its relevance is further emphasized by its feminist nature and social themes. Nicely equipped with young love and angst, The Diseased Ones is highly recommended to fans of fantasy, sci-fi, and coming-of-age stories. Themes include genocide, violence, manipulation, and bullying.