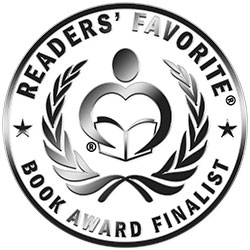 Reviewed by Joel R. Dennstedt for Readers' Favorite
Evocatively reminiscent of Michael Chrichton's best techno-thrillers, The Fossil by Joshua T. Calvert shares the old master's skill at handling a complexity of multiple, intertwined plotlines told with crystal clarity, at a breathless pace of development that keeps the pages turning, and by way of many well-sketched characters – all believable and personally engaging – leading us eagerly through a highly nuanced, wonderfully imagined, brain-satisfying, near-future adventure in a familiar if extrapolated world. In science fiction, credibility and continuity are king. The reader must believe the storyline is possible, perhaps probable, but at the same time, incredible. And any explanation of its development must be seamlessly embedded in the plot, not simply patched on like some overlying writing band-aid. Fans of the genre will understand.

Joshua T. Calvert scores a major hit with The Fossil, his first book in a planned trilogy. The only surviving member of a Mars exploration team is compelled to know why their craft crashed on its return to Earth, why she cannot remember vital details of the mission, and most importantly, what in hell did they bring back on board? In parallel quests, a beleaguered scientist attempts to prove that ancient astronauts, or aliens, or original humans built that enormous pyramid in Antarctica, and a pair of counter-terrorist agents are tasked against the Sons of Terra, Earth-devoted fanatics who seek to expose and destroy The Enemy – a closeted but supposedly supreme alien master. Like I said, a complex scenario of multiple, intertwined plotlines. As told by a new master of this genre with consummate skill, clarity, and gusto.