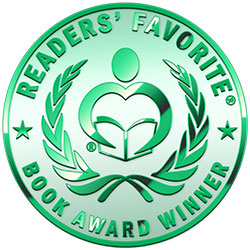 Reviewed by Melinda Hills for Readers' Favorite
Intense dreams leave Gary Foreman with terrible headaches and vague feelings that he should remember something. Gary has spent the past ten years living in California after relocation in the witness protection program, but hearing an old song triggers an increasingly persistent headache. The Ghost of Blackwood Lane by Greg Enslen brings Gary to a confrontation with his past as he tries to understand the dreams and uncover the reason for his suppressed memories. As a witness for the prosecution against the local crime boss, Gary's father needed to make sure his son would stay safe, especially after the murder of his wife. In an unorthodox procedure, Gary was hypnotized to accept a new name and forget his real identity, as well as his girlfriend, Judy. In the meantime, Judy is living an unpleasant life and thinks more and more of Gary, or Chris as she had known him, as the beatings she receives from her husband are becoming more and more violent. A trip back to his hometown brings Gary closer to answers, but will it be at too high a cost?

Greg Enslen has created a masterfully interwoven tale of love, loss, greed and hope in The Ghost of Blackwood Lane. Based on the revenge a crime family seeks and the lengths a father goes to in order to protect his son, the story combines psychological, emotional and paranormal elements to bring the players together and resolve the plot. With lively action, realistic dialogue and a quaint view of life in middle-America, the story carries you along through many fascinating twists and turns to an amazing conclusion. Great story! All the pieces blended very well and created a riveting tale.