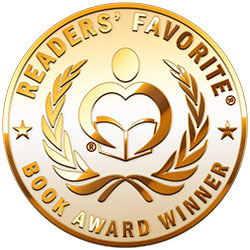 Reviewed by Anne-Marie Reynolds for Readers' Favorite
The Last Road Home by Danny Johnson is set in the deep South in the 50's and 60's. Junebug and Fancy become best friends at the age of eight. One is a white orphan, the other, a black sharecropper's daughter. The story follows them as they grow and their relationship deepens when they come of age. Sex between a white boy and a black girl was a big no-no and it doesn't take long for them to come to the attention of the KKK. They are threatened with terrible consequences if they don't end their relationship. Fancy heads to New York, ending up in France, while Junebug becomes a sniper, fighting in Vietnam. They meet again and find that they still are in love with one another, but they cannot stay together. Fancy can't return to the South and goes back to France while Junebug moves to the isolation of the mountains. Will they meet again or will they each take the path they have chosen and ne'er the twain shall meet?

The Last Road Home by Danny Johnson is an evocative and emotional story, delving deep into the issues of race relations in the deep South in the 50's and 60's, issues that are, for the most part, non-existent now. It is packed with history, a mixture of tension and tenderness, violence and love, taking us on a journey from childhood to adulthood, through tough decisions and realizations. The characters are brilliantly developed and because we follow them through their lives, we get to know them personally. The story is written in a believable way, with a unique plot and plenty to grab your attention. This is a powerful tale, gritty, dramatic and hard-hitting, not to mention emotional. Great story, I really enjoyed it.