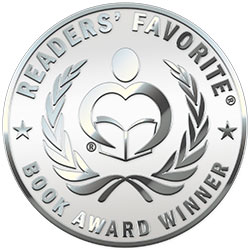 Reviewed by Trudi LoPreto for Readers' Favorite
The Lighthouse by Christopher Parker is centered around Amy, a young woman struggling with the recent death of her mother. Amy does not have a close relationship with her father and she is feeling very alone. When, in an effort to become closer, her father takes her along on an overnight trip to Seabrook, her world will never be the same again. Ryan lives in Seabrook with his father who has suffered a stroke and is unable to work their ranch. Ryan does it all but has kept the financial trouble they are in secret from his dad. The town's main attraction is an old run-down lighthouse that is rumored to be haunted. Ryan and Amy soon find themselves drawn to each other, perhaps even falling in love. When the lighthouse suddenly sends a bright beacon into the sky, the whole town becomes involved in discovering why. As the magical answers are revealed, Amy must do the impossible and make things right.

The Lighthouse is a perfect combination of the mystical and real life. The Lighthouse offers the reader love, death, mystery, magic, and more. I found it really hard to put this book down and neglected my chores to find out how it ends for Amy and Ryan and was not at all disappointed when I got my answers. This is the first book that Christopher Parker has written but I am hoping there will be many more to come. The Lighthouse has a refreshing tone that can be enjoyed by young and old, male and female. You will have to read this for yourself because I do not want to ruin the story by telling you more. All I can say is you will not be disappointed. I truly believe that this is a must-read winner.