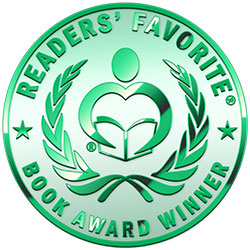 Reviewed by Vincent Dublado for Readers' Favorite
Bruce J. Berger offers a mesmerizing novel about the dimensions of healing, faith, and family in The Music Stalker. Kayla Covo has traveled the world and gained global recognition as a renowned pianist. But behind the glamor and fame lies a secret that is about to tear her apart. The plot is told as a story by Kayla's brother, Max, through letters to his estranged children. Max is believed to be a prodigy, but younger Kayla has showcased more talent and flourishes in the process. Kayla begins to manifest symptoms of mental illness—a malady she has inherited from their schizophrenic mother. Max makes the effort to help her as Kayla, on the brink of instability, turns her back on the career she has built and finds refuge in the comforts of religion through an Orthodox Jewish community.

The Music Stalker works because Kayla's descent into madness is concentrated. When the story opens, you are immediately introduced to the world she inhabits, and therefore you know what to make of her. They say that many artists are tormented and are battling their own demons. Kayla may well fall into the trope, but the demons that haunt her feel real judging from the way she takes it upon herself to shake them off. It's a disturbing scenario, a tale that Bruce J. Berger illustrates with plenty of emotional, mental, and kinetic moments that you can't easily ignore. In the end, its greatest strength lies in the power of family support—the greatest form of therapy that any tormented soul could receive. The Music Stalker is a redemptive story that will keep you turning pages.