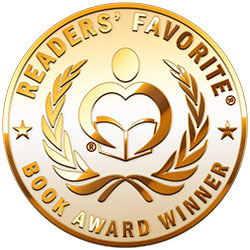 Reviewed by Jamie Michele for Readers' Favorite
The Never Army by T. Ellery Hodges is the incredibly highly anticipated third and final book in the Chronicles Of Jonathan Tibbs sci-fi fantasy superhero trilogy, preceded by book one, The Never Hero, and book two, The Never Paradox. Jonathan Tibbs has transformed over three books from the unassuming college student thrust into an inter-dimensional war, the "never hero" in every sense. By the second book, he is a supercharged Jonathan, a warrior worth his salt and one who has no recollection of really important events. His memory has been wiped when the stakes are critical. In this book, Jonathan is all-in. He's got his wits. He's got his army. And he's got the Excali-bar. It's time to finish it.

I got into the Chronicles Of Jonathan Tibbs late in the game. So I really only had to wait about five or six months before T. Ellery Hodges finally slapped The Never Army onto the bookshelf. Thank goodness. I seriously do not know how his legions of fans could wait this out for years. This series is in a league of its own. The character arc of Jonathan is the best I have come across in a long time. The suspense and intelligence of the writing are fantastic. So much trust is required when a reader commits to a new series where we have to start from scratch, but the nearly 3,000 pages that bring Jonathan Tibbs to the end game—that payoff is gold. I love the time-paradox elements and the cleverly surprising answers to questions that have nagged at me for ages, and the final thread-tying that wraps almost everything up with a bow. I wish I could go back and read it all again immediately.