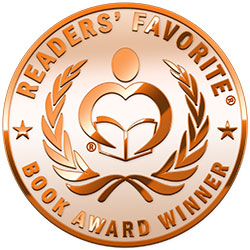 Reviewed by Joanne Ang for Readers' Favorite
The One Great Gnome is a children's book written by Jeff Dinardo and illustrated by Jhon Ortiz. The story starts with an 11-year-old girl from bustling Manhattan, New York City, called Sarah. Sarah recently moved to a small town known as Hadley in Connecticut. She was not keen on the move, stepping outside her own comfort zone. However, her efforts to avoid the major move were all for naught, and she found herself in an old farmhouse. Little did anyone know, deep under the grounds of Hadley was a township of gnomes. Join Sarah on an adventure of a lifetime when she befriends a garden gnome and fights off evil trolls to keep her gnome friends safe. It will definitely be a journey that you will never forget!

Jeff Dinardo has outdone himself with The One Great Gnome, which is easily one of the most memorable storybooks out of the vast selection within the children's fiction genre. Jeff's writing is very descriptive, which captivated and transported me instantly into Sarah's world along with the exciting adventures with the gnomes! I truly enjoyed the twists and turns of Sarah's journey in saving her friends. The One Great Gnome also teaches the important lesson of adapting to changes and new environments, as reflected in Sarah's own situation. Sarah is a prime example to young readers that we should always be open-minded to new experiences within our lives, leave our comfort zones, try out new things, and meet new friends.