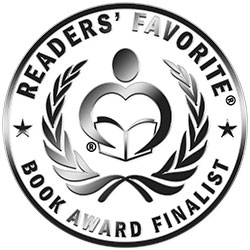 Reviewed by Viga Boland for Readers' Favorite
It's fun to read a book where the author has obviously enjoyed the entire writing process, along with the plot and characters she's created. That's what one senses about Alice Rene, an award-winning author, as she brings us The Other Side of Him, a novel written memoir-style and set in the late fifties, early sixties centered around recently graduated Clara Wagner. The opening pages are humorous, immediately captivating readers with the character of Clara's mother, a feisty German woman, who spends her time sewing and cooking up great German food, and believes Clara needs to find herself a good husband so she can ultimately do the same. However, Clara has other plans. Having recently won a 4-year scholarship to university, she eventually moves away to pursue her decision to become a social worker. Clara's new independence is exciting, as she becomes BFF's with Barb, and is wooed by the older, but handsome thoracic surgeon, Greg. Greg treats her to fancy dinners, buys her lavish gifts and sends her roses. Clara enjoys his attention, but senses something isn't quite right with Greg. As readers find out, Clara is wise to trust that inner voice and her gut instinct, but along the way her life takes some unexpected and nasty turns, and Alice Rene keeps us turning the pages as we learn about The Other Side of Him.

It's interesting how Rene runs a sub-plot centered on Clara's friend, Barb, alongside Clara's story. Barb falls in love, but as plans move toward marriage, she too begins to see a side of her fiance and his father that gives her good reason not to proceed. So as much as anything, The Other Side of Him is about young women maturing, finding themselves, and asserting their independence from their mothers and from men. The novel also provides a good deal of insight into what someone pursuing a career as a social worker goes through, including their early fieldwork with hospital patients. One of the cases Clara encounters, a woman whose husband's disposition brings on life-threatening asthma attacks, very much parallels her relationship with Greg.

As a social worker, Alice Rene knows of what she speaks. Slowing the plot down from time to time is the detailed information on the various patients with whom Clara works. But that said, one of the strengths of Rene's writing is her ability to keep her story moving by using lots of dialogue. Hence the story never stays still for very long. This will appeal to less patient readers and is, of course, one of the best ways for characters to reveal themselves. Overall, with some ominous foreshadowing, but plenty of family love and burgeoning romance, The Other Side of Him is a novel that will appeal to women. An easy, enjoyable read.