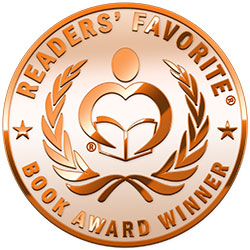 Reviewed by Anne-Marie Reynolds for Readers' Favorite
The Outlandish and the Ego by O. Ryan Hussain is political satire at its best. Two stories, one reality. The Aide will do anything it takes to stay in power and get his president re-elected and his appetite for victory is somewhat voracious – a bit of wife-swapping, slander, dubious partnerships and more. But he didn't bank on having to beat The Brethren. Samuel and Roger, homeless vagrants, are on the run from demon gnomes. No one else can see them but the gnomes are making demands and Samuel and Roger must solve a riddle – "The Signal" – to satisfy them. Two plots twisting together as the fates of all three come crashing together.

Oh my gosh! If your mind was in a good place to start with, The Outlandish and The Ego by O. Ryan Hussain is going to mess with it! This is a seriously funny book. Given the current political turmoil in one or two countries right now, it is so easy to draw parallels! I'm not normally a fan of satire or politics but this had me hooked and opened my eyes to yet another genre to add to my collection. It's a little confusing to start with but hang in there; this is one roller-coaster ride you will want to get off just to catch your breath. The main characters were incredibly well developed and the two separate stories run side by side until they clash in one laugh-out-loud ending. You do need to have a certain sense of humor and be very open-minded to enjoy this and to appreciate just how clever it really is. Very well written, this is one of the most entertaining books I have ever had the pleasure to read.