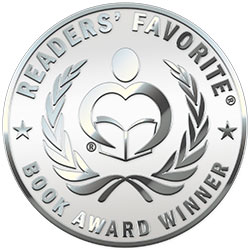 Reviewed by K.C. Finn for Readers' Favorite
The Plan is a work of women's fiction and chick lit written for adults by author Whitney Dineen. Forming the third novel of The Creek Water series, this delightful and charming story features moderate content and is suitable for readers of all sensitivities. The story centers on Amelia Frothingham, whose secret-keeping ways are about to catch up with her when the arrival of a rock star in her small Missouri town sends her life spiraling out of control. Huck Wiley should be high in the hills of Hollywood, but he too is keeping something hidden. What results is a whirlwind of romance, insecurity, and fear of taking the plunge that will suck them both in.

Author Whitney Dineen has created a sweet romance that still offers plenty of tease and sizzle without ever crossing the line, and that's sure to make it a fully enjoyable read for romance fans of all kinds. Amelia is a protagonist to whom others can relate for her hidden reservations and insecurities, but she's also a woman to admire when challenge and opportunity land right in front of her. The description of rock god Huck is deliciously vivid, and the dialogue between the two sparkles with both wit and sensuality. Romance fans are also sure to be charmed by Creek Water, the series' setting, for the place has its own quaint character and carefully crafted atmosphere in Dineen's wordplay and descriptions. Overall, The Plan is an essential read for anyone seeking a light yet fully immersive holiday read to devour, or indeed a cozy romance read for nights by the fire.