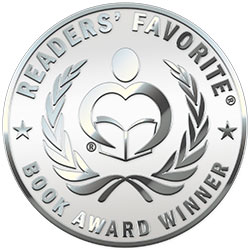 Reviewed by Jennifer Ibiam for Readers' Favorite
Janus Industries, a billion-dollar firm owned by Janus Phillips, experienced a security breach that could take down their entire network. The company brought a struggling Williams Security on board, owned by Jo Williams. It was fiery sparks at first sight for Jo and Janus, who have been through dark times in their lives. Jo focused on keeping her firm afloat while Janus had it all; money, women, and a luxury lifestyle. When Janus Industries experienced another breach in their Hong Kong branch, Jo and Janus traveled there, which led to a blowout. Between their insecurities, press vultures, security breaches, and the potential downfall of a billion-dollar corporation, will the lovebirds find their way to each other? The Refusal by Eve M. Riley has the complete story.

Hurray! The tech world gets its romance series! The Refusal by Eve M. Riley is a slow-burn romance novel that captivated me. It will appeal to both laid-back and hot-blooded, starry-eyed lovers who like to get swept off their feet. The Refusal gave Harlequin and Silhouette collections a run for their money. I love women like Jo, who earn their seats at the table by being excellent at their jobs. Janus was my cup of tea. He was a balanced and well-grounded hunk of a man, seeing where he used to be and his rise to the top. I also fell in love with Fabian. Such loyalty to friendship, even at his expense. I hope to see a Jo and Darcy face-off in subsequent installments. Keep writing, Eve!