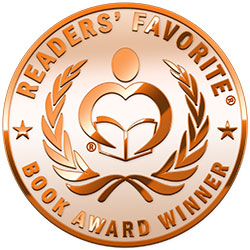 Reviewed by Danielle DeVor for Readers' Favorite
The Roadrunner Café by Jamie Zerndt is a coming-of-age story about a boy who learns to live again after finding his father's body after an apparent suicide. With his mother's alcoholism and his sister's absenteeism, Carson must learn to live for himself. But sometimes it isn't so easy. There's that damn tree. Yes, his father had planted a tree for each family member and no one can stop staring at his father's tree. When his mother decides to have the tree removed, Carson is shocked. And, honestly, it has an effect on the family that no one would ever have expected.

The characterization of Carson is very strong. He is completely believable. I felt Georgie, his sister, could have been a little stronger. But Zerndt does a really good job of showing interpersonal relationships and bringing out conflict in his characters. The mother, however, breaks my heart. Carson used to find her getting drunk funny, but after his father's death the realities of her alcoholism become blatant. Although it comes out that Carson's father also cheated on her prior to his suicide, Carson's mother just doesn't know how to deal with it. She has no way of holding herself together, let alone being able to help Carson and his sister outside of her grief. This is a solid novel. And an interesting way to spend an afternoon.