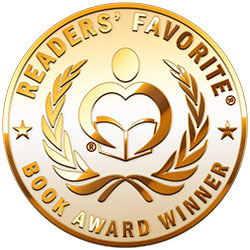 Reviewed by Lisa McCombs for Readers' Favorite
It all starts at Rome High School, the heart of the football-obsessed community where Marcus Brinks learns the childish ways of successful adults, dodges the steroid-driven first string gladiators and falls in love for the first and only time. In 1994, all that mattered to the students, faculty, and community members of Rome was the next big win. With fixed grades and over-inflated egos, football players rule the halls of Rome High School, the streets of Rome, and the hearts of all the females who grace those halls and accompanying streets where Marcus Brinks bides his time until he can escape the archaic attitudes of small-town living. Twenty years later, a washed-up one-time rock star, Marcus returns to be with his dying mother to find nothing has changed other than his overwhelming attraction to Becca Walsh, who this time around meets him in the middle and beyond. Just when Marcus believes that something good can come from the ridiculousness of the values in Rome, familiar threats of days gone by remind Marcus that nothing in Rome changes, even when Rome falls.

In The Rome Of Fall, Chad Alan Gibbs shares a superlative wit and mastery of the English language with such observances as "the girl who'd, since I met her half a lifetime ago, owned considerable real estate in my mind." Starting with the thought-provokingly appropriate play-on-words title, The Rome of Fall is a delightful, heartbreaking cause and effect storyline that makes this novel a must-read. Chad Alan Gibbs is a master storyteller not to be ignored. Loved this novel! Chad Alan Gibbs is my latest favorite author.