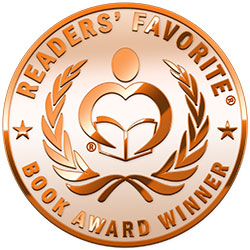 Reviewed by Sefina Hawke for Readers' Favorite
The Unquiet Genius: A Classic World War II Spy Thriller (A Conor Thorn Novel Book 3) by Glenn Dyer is a riveting espionage thriller that would appeal most to a mixed audience of young adults and adults who enjoyed the previous books in the Conor Thorn series and do not mind a few swear words. It's 1942 and the Nazis are determined to get the key to an atomic weapon, but Conor Thorn, a man who will stop at nothing to end Hitler's reign, is just as determined to thwart them. Does Conor Thorn have what it takes to deliver this win to the Allies or will he perish in the attempt to take down Hitler?

The Unquiet Genius by Glenn Dyer is a very well-written book with an intriguing plot and a captivating cover. This is the first book in the Conor Thorn series that I have read, yet I was able to get pulled into the story with little to no confusion over the storyline. I liked that I was not left in a pit of confusion for not having read the previous books, but was instead quickly enthralled by Conor Thorn and his desire to end Hitler's terror. The addition of the Vatican and the Italian monsignor brought some suspense-filled twists and turns to the story that had me trying to read faster and faster to find out what Conor Thorn would do next and how the book would end. Overall, I loved this book and plan to check out the previous books in the series too as I really liked Conor Thorn as a character.