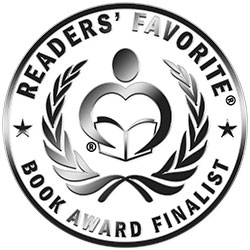 Reviewed by Risah Salazar for Readers' Favorite
It was the spring of 1822 and Doctor Aubrey Waycross was called to Lawrenceville, Georgia. The mayor personally wrote to him about a case of rabies and was afraid that it might spread in his town. Waycross spent most of his money just to get there, only to find out that he had been tricked. There wasn't a case of rabies, at least not yet. Aside from this fraud, he gets more upset when he discovers that the people of Lawrenceville believe more in the Winter Sisters, who allegedly practice witchcraft, than in his scientific methods when it comes to curing their ailments. The Winter Sisters by Tim Westover may have been set in the 1800s but with the themes it tackles, I'd say it's still relevant today.

I liked that the book showed us how healing can come in many forms. And what matters most is that people believe in whichever source it came from. I learned from this book that ignorance and laziness are a deadly combination. While it's true that people are resistant to change, this resistance shouldn't stop them from going forward in life. My favorite character is Waycross because instead of hating the Winter sisters, he made an effort to confront them and to understand their ways. I liked how the author kept Effie's and their mother's characters a mystery, but I wish there was a big revelation about them. Until the end, they both remained mysterious. I also liked that this book is argumentative in nature because it makes you wonder if it's really your responsibility to cure people when you can or choose to lead a simple life away from nosy followers. Trigger warnings include blindly following, death by fire, and a surgery mistake. The Winter Sisters by Tim Westover is highly recommended to fans of literary fiction.