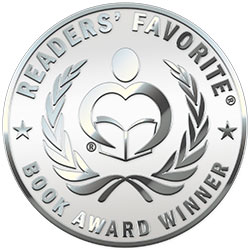 Reviewed by Jacob R LaMar for Readers' Favorite
The Wonders of Summer by Kealy Connor Lonning is a tender and heartfelt story about a father and his daughter. The book takes us through many things the two enjoy doing in the summer such as smelling the roses, racing each other or catching fireflies. The text is written poetically and is formatted into quatrains to provide a regular rhythm. Probably the biggest and best surprise of the book is after the story is finished where the author dedicates the book to her daughter and husband. The author provides a picture of the two together so the reader can see the striking resemblance between them and the illustrated father and daughter from the book. It's clear this book meant a great deal to the writer and that extra bit of feeling shows through in her writing.

The Wonders of Summer is a delightfully written story with a family-oriented message. It does a fine job implying that the activities are not what makes summer so special; it is the people we do those activities with. From a technical standpoint, the text does a nice job of staying away from forced or overly repetitive rhymes as well as staying consistent in its meter. The illustrations provided by Lora Look are vivid and endearing; they add a great deal of childhood fun to the book and capture the fun essence of summer. The Wonders of Summer by Kealy Connor Lonning is an ideal story to share with your children and a great tool for strengthening the bond between a father and his daughter. I believe in the power of this book which is why it will soon be sitting on my children's bookshelf so I can share it with my three daughters.