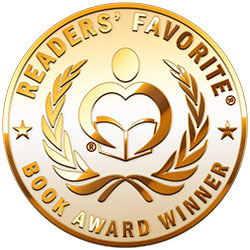 Reviewed by Chinazo Anozie for Readers' Favorite
Unexpected Entanglement: The Echo Series Book 3 by C. R. Alam is a romance involving Rowan and Chris. Rowan had always looked up to her father and enjoyed fixing up their old family inn with him. He unexpectedly confessed to having a secret love child - a half-sister that she and her brother Kieran never knew about - and died shortly after. Rowan's world was turned upside down. She took this as a sign to leave a loveless 5-year relationship and a corporate job she wasn't crazy about to relocate to Vinalhaven and fulfill her father's dream of reopening Bright Head Inn. The odds were stacked against Rowan and Kieran but they must reconnect with their sister Rae to have any chance of rescuing the inn. The series of events that followed would either give Rowan another chance at love or cause her to lose her beloved family inn.

Unexpected Entanglement was a great romance and I loved how spunky Rowan was. I also enjoyed the suspenseful whodunit theme of who was behind the sabotaging of the inn. It gave the book a multidimensional feel that elevated it beyond the average romance novel. Although I had many guesses as to the culprit, all my assumptions were wrong and I was pleasantly surprised by the final revelation. I also loved that the secondary characters had distinctive personalities, and my favorite was Walt. They all had their own stories to tell and were all well-rounded. I enjoyed the hint of a blossoming attraction between Oliver and Bobbie and the tease of what could be between Frankie and clueless Kieran. I am a new reader of C. R. Alam's works, but this tale has prompted me to discover more of her books.