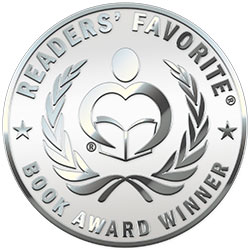 Reviewed by Patricia Day for Readers' Favorite
"Unintended Consequences" by Marti Green is an excellent read. Dani Trumball is drawn into solving an old murder case. One man, George Calhoun, is in death row, and maintains he is innocent of killing his daughter, Angelina. There is a body, but it is badly burned, so identification is difficult. George is adamant it is not his daughter; but he will not reveal where she is. His wife is just as adamant in telling anyone who will listen that he killed their baby. Another young girl, Stacy Conklin, went missing at the same time. Could there be a connection, or is Dani being led along a goose trail? The story develops smoothly and at a rapid rate. You'll need to stay calm through the whole tortuous legal journey, as Dani seeks to free what she deems to be an innocent man. Time is against him, and her. You'll need tissues too, as the tales of the struggles of two families are revealed.

I loved this book. It kept me turning pages, wanting to know what comes next. I wanted resolution - but had to wait in line, as step by step, lawyer Dani Trumball seeks justice not only for George Calhoun's rights, but for his freedom as well. I couldn't wait to find out if she found the missing link and was able to solve the mystery.