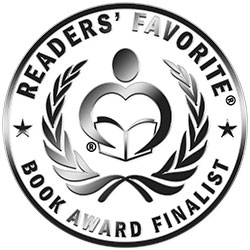 Reviewed by Trisha Dawn for Readers' Favorite
Wayne Gerard Trotman's Rhyming Stories: An Anthology of Seven Illustrated Children's Poems is a collection of different, witty poems focused on different modern concerns. The book starts off with a poem about honey bees, followed by a poem about the animals from the forests and seas, and a poem about a pure-hearted girl and her struggles in her new life in the city. Each page is filled with amazing and vibrant illustrations that children would surely adore. Join the characters of each poem as they tell the story of a whole different world from their perspective!

Wayne Gerard Trotman's Rhyming Stories, introduced by Benjamin Zephaniah, is a fascinating and lovely series of poems that parents will surely enjoy reading with their children. It is filled with lessons mostly about the environment and animals, which is exactly what children need. The different poems truly helped me see the problems we are currently facing in our environment. Each poem has eye-catching illustrations, illustrated by Nhat Hao Nguyen, which added to the beauty of the stories and helped me clearly visualize the message each poem was trying to impart. I felt the sadness in each poem as they struggled to get through the problems they were facing and even sadder knowing that these problems are really happening around us. This book not only teaches us the consequences of the irresponsibility of mankind's actions but also presents us with solutions to help make the world a better place. Overall, this was truly an eye-opening and awe-inspiring book. Well done!