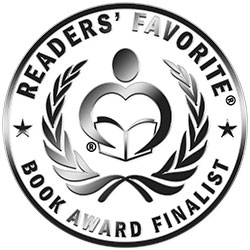 Reviewed by Miche Arendse for Readers' Favorite
Wesley by Stacy Eaton follows the story of Charlotte Bennett, a single mother who has experienced one too many traumatic events in her life, leaving her with a strong dislike and distrust of strangers. Her daughter Marisol is her whole world, so when she sees a strange man talking to her daughter at the park, she loses it. Tackling the man, she doesn't give him any time to explain that he is a doctor simply trying to do a check-up after seeing her daughter fall. When things get serious, she realizes she might have made a grave mistake, which might also have led her to the best man she'd ever met.

Wesley by Stacy Eaton is the exact definition of an emotional rollercoaster; it is an intense story with emotional highs and lows all wrapped up in a beautifully concise book. I didn't think I would enjoy Wesley as much as I did, but every moment hooked me. I was rooting for Charlotte and Wes' relationship from the start. However, I was pretty angry with Wes when he didn't allow Charlotte time to explain her side of the story regarding Marisol's father. The writing style, tone, and pacing are just perfect, and Eaton did an excellent job of picking just the right time to throw a spanner in the works of the main characters' relationship. It made for such an intense tale which thankfully had a happy ending. I highly recommend giving this a read.