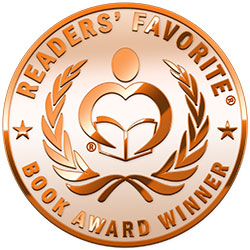 Reviewed by Barbara Oliverio for Readers' Favorite
Life's greatest questions need not all be grand cosmic imponderables. Sometimes they are seemingly mundane queries such as "Why is a poodle in the bathroom?" or "Why is the TV so darn loud?" Brad Graber tackles these mind-benders and others in his aptly titled What's That Growing in my Sour Cream? Humorous Observations on Modern Life. A collection of short essays based on posts from his popular blog, this book contains Graber's wisdom gleaned from his observations of life around him. Each topic is covered in two easily digested pages, accompanied by attractive illustrations. They can be read in any order and are eminently quotable. His delivery is accessible and by turns funny and moving. As an added bonus, Graber includes chapters from two of his published novels at the conclusion of the collection of observations.

You'll find yourself laughing out loud on more than one occasion while reading this compilation. Brad Graber has an eye for detecting life's quirks and exposing them to the light of day in What's That Growing in my Sour Cream? Nothing escapes his acerbic eye from that one curious fly circling diners in the local deli to 21st-century smartphone behaviors, and he does not even spare himself from an honest evaluation. He also provides lists of tips for a happy life that are perfect for including in anyone's daily mantra. The unadvertised bonus of the opening chapters of his two novels that showcase his fiction writing skills are entertaining, but the shining stars of this book are unquestionably the witty and poignant essays.