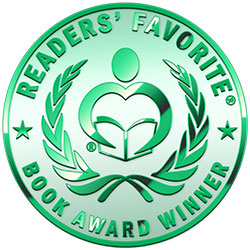 Reviewed by Rabia Tanveer for Readers' Favorite
Wyoming by Richard G. Tuttle is a legal thriller that will have you hooked to the story until the end. Patrick Flaherty is not your usual man living in a small town. He suffers from chrometophobia, an aversion to money. But he accepts his reality and looks for opportunities to live a fulfilling life without needing to handle money, if possible. So, Patrick becomes a part of the community in Coolidge and does his best to live off the grid of money. However, a chance encounter with Special Agent Bolton changes his life forever. Bolton reports Patrick for tax fraud, and that opens a new can of worms for Patrick. He has no idea what he is going to do and how he will avoid jail time. Luckily for him, his lawyer is the very capable Anita Boyle, and she is ready to fight for Patrick until the end.

I have never heard of chrometophobia, so right off the bat I knew I was going to love this book! Patrick is a simple man with very simple needs. With his phobia, he finds an ingenious way of living and surviving without becoming isolated. You can tell that Richard G. Tuttle did a lot of research before writing Patrick's character. The explanation of community life, how small towns look out for each other (even if they do judge each other), and the background building for Patrick is handled exceptionally well. The detailed descriptions of the trial are very fascinating, and readers see the behind-the-scenes in a court trial. I never knew things could be like this and how a dedicated lawyer can turn a whole case around. We usually get to see the glamorous side of the law and court trials in novels, so this is a fascinating look into the reality of a court trial. Readers experience what lawyers have to go through to get a not-guilty verdict for an innocent client. Wyoming by Richard G. Tuttle is as educational as it is entertaining.