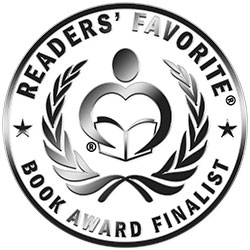 Reviewed by Deborah Stone for Readers' Favorite
In A Pet for Christmas by Rachelle Ayala, Kelly Kennedy falls in love with Tyler Manning, a war veteran suffering from PTSD. As Tyler travels the globe trying to find a way to exorcise the demons of war, Kelly and her five-year-old daughter, Bree, wait. Kelly is pregnant with Tyler's son, she is a working mom, and she wonders if her "fiance" will ever be able to live a normal family life. Tyler returns to Afghanistan in an attempt to help the children there while Kelly is left to wonder if he will ever come home to stay. A world apart, both of their lives present severe and dangerous situations. Tyler is in an area where terrorism runs rampant and Kelly struggles with work, a high risk pregnancy, and a five-year-old asking questions that she cannot fully answer. Kelly's concerns are more than just for Tyler's safety and she prays that it can all be sorted out in time for Christmas. Kelly's trust in God gives her something to hold onto while the rest of her life feels uncertain and like it's falling apart.

Rachelle Ayala's A Pet for Christmas is a riveting story of love and hope, terror and despair, and trusting God to do what we cannot. Rachelle Ayala's characters are compelling and real, the story is full of anxious moments as well as tender and endearing ones. Kelly and Tyler go through terrors of their own as they pray to one day be reunited. Bree is sweet and innocent, as five-year-olds are, but with an innocent maturity that raises questions that need to be answered. When things are beyond our control, we turn to God for His help and Rachelle's characters show us just how much we need Him in our lives. A well written story with believable characters and well defined situations that keep you on the edge of your seat one minute and warming your heart the next. I enjoyed this book very much.